Tennis Girls Varsity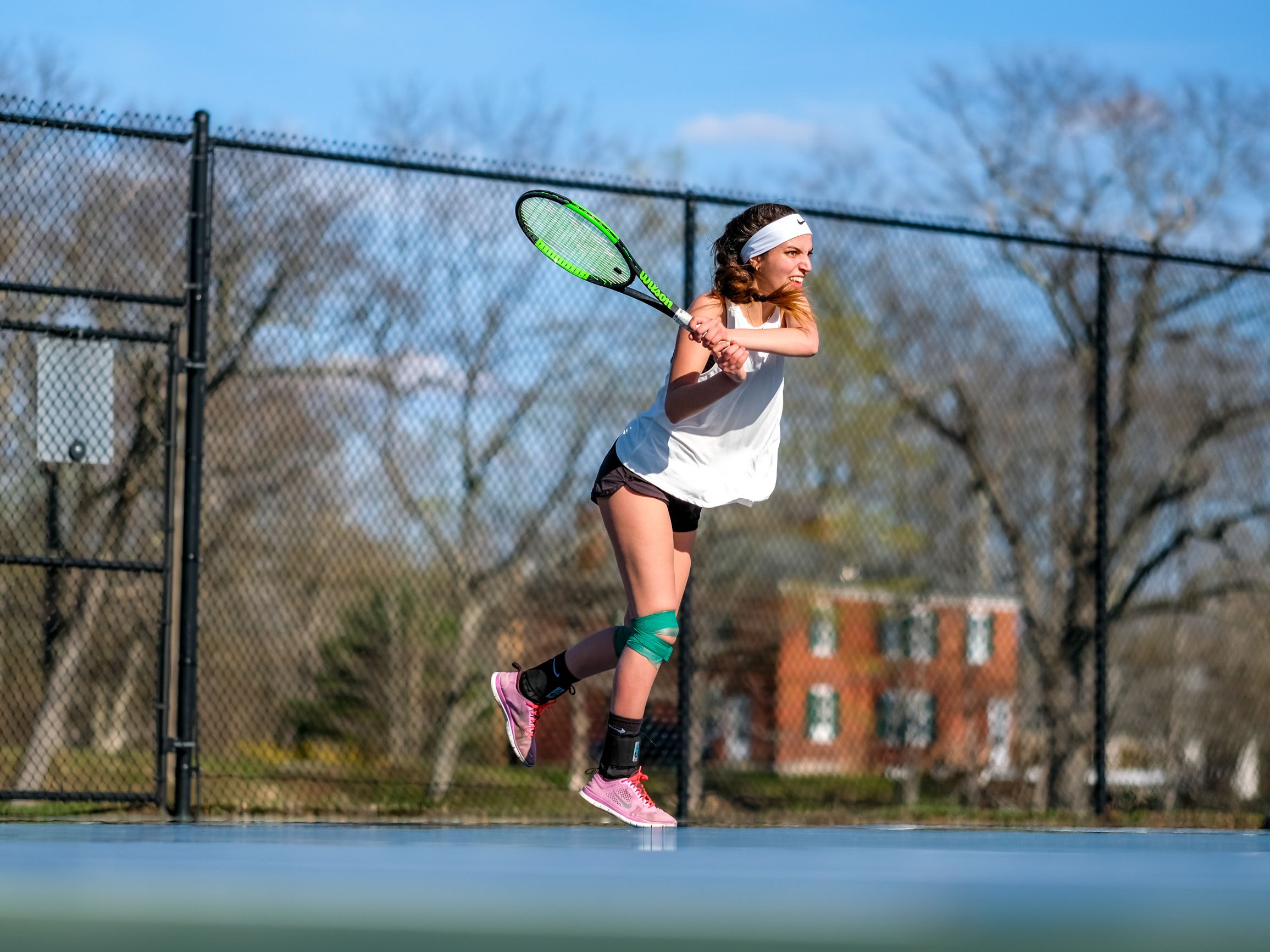 Hebron's varsity tennis program competes in the MAISAD league and NEPSAC Class C. The team consists of strong athletes who enjoy learning a sport that they will be able to play for the rest of their lives. Bolstered by strong talent at the top of the lineup and dual-sport athletes all across the roster, practices consist of drills, challenge matches and lots of fun. Hebron is lucky to have six outdoor hard courts along with three indoor courts in the Williams Family Athletic Center.
The girls program has been a force to be reckoned with during the past decade. The Lumberjacks won the MAISAD title eight years in a row from 2012 to 2019 and did not lose a match in the league from 2013 to 2018. They competed in the NEPSAC Class D tournament in 2016 and in 2019, and they went undefeated in 2018 with a 10-0 record. At the end of each season, the MAISAD league plays a singles and doubles tournament. Hebron's girls have had lots of success in both of those tournaments as well, winning the doubles tournament from 2013 to 2015 and the singles title in 2017 and 2018.
| # | Name | Class |
| --- | --- | --- |
| | Sia Anthony | 2024 |
| | Alaina Bonis | |
| | Olivia Caggiano | 2022 |
| | Isabella Gendron | 2022 |
| | Maya Krishana | 2022 |
| | Marlene Luedeke | |
| | Olivia Newell | |
| | Emilia Resendiz Cardoso-Aleman | |
| | Megan Seipp | 2022 |
| | Rica Xin Hua Wong | 2022 |
Mr. Tim Bonis moved to Hebron Academy in the fall of 2010 with his wife Emily who serves as the Director of Teaching and Learning, and their two daughters, Leah and Alaina. Mr. Bonis teaches upper school history, coaches Personal Fitness and girls junior varsity tennis, and assists with the Personal Fitness program. Before coming to Hebron, Mr. Bonis was a dean and faculty member at South Kent School for nine years.

The Bonis family resides in Old Brick, where he is the dorm head. In their free time, they like to be outdoors, hiking, camping, swimming at the beach, kayaking, snowshoeing and skiing. Personally, Tim likes to cook, go wilderness camping and sea kayaking, adventures with his dog Ozzy, and spending time with his family.
There are no events to display
Alumni Success at the Next Level
We are proud to see our student athletes compete at the collegiate level!