Lacrosse Girls Varsity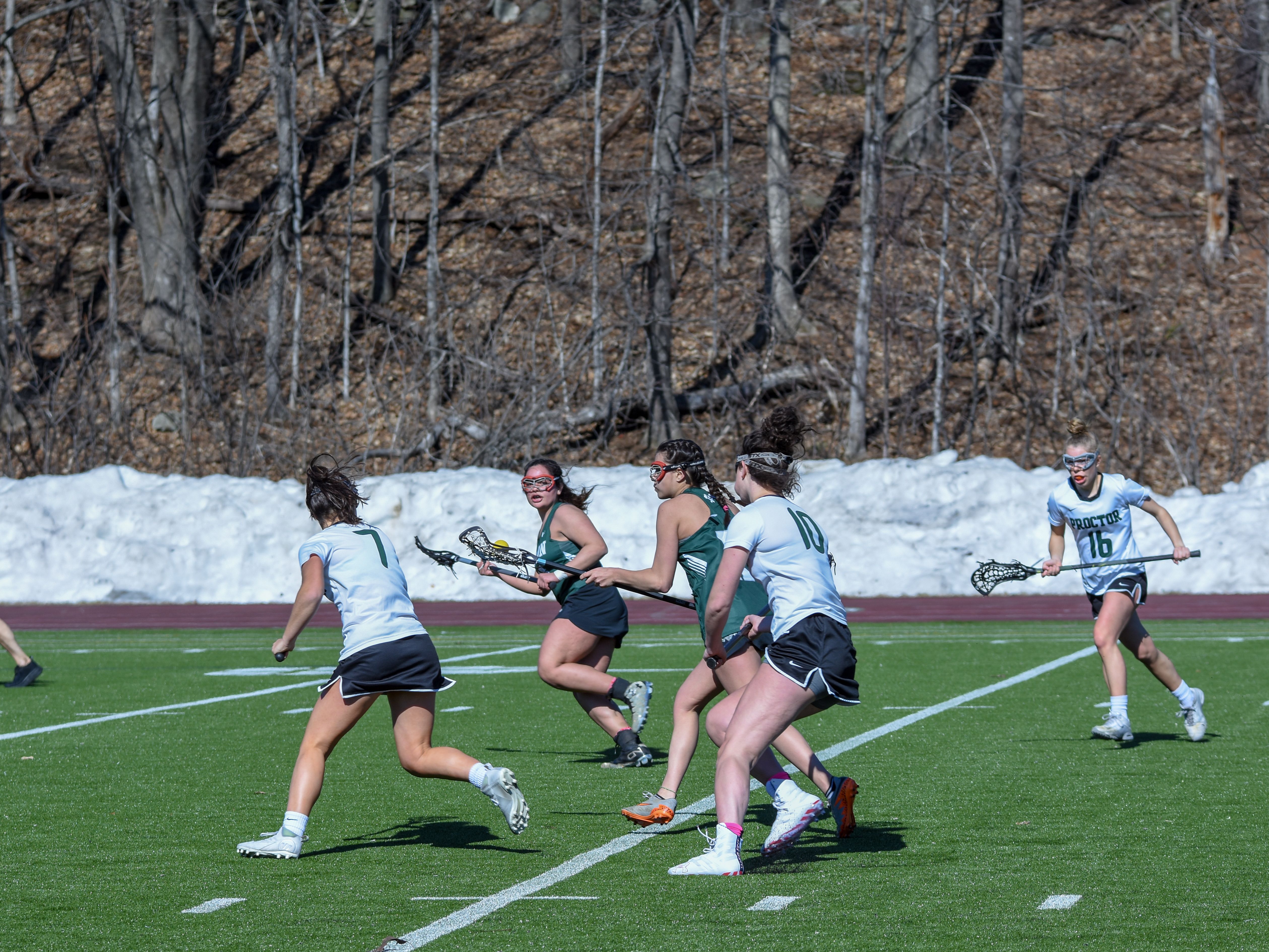 Hebron Academy's girls varsity lacrosse team plays a schedule that includes fellow Maine competitors Kents Hill, Gould, Hyde School and Berwick Academy along with several New Hampshire prep schools. Our team is often a mix of experienced players along with multi-sport athletes who are choosing to try lacrosse for the first time. In the early season the team is fortunate to have ample indoor space for practice in the Williams Athletic Center, and the addition of our new turf field in Fall 2018 means that the team can be outdoors for practice much earlier in the season.
The team focuses on fitness, skills development and teamwork, and our once weekly session with the Central Maine Conditioning Clinic focuses on knee strength and stability, balance, core work, and good stretching techniques. The team has won three MAISAD titles in the past five years, and several of the players on the team have gone to play in college in recent years.
| # | Name | Class |
| --- | --- | --- |
| | Samantha Blair | |
| | Emma Frumiento | 2025 |
| | Laia Garay Zubia | |
| | Julia Gregory | 2022 |
| | Sara Romano Levy | |
| | Kali Salazar-Perez | 2024 |
| | Ella Siegl | 2023 |
| | Grace Skelton | |
| | Molly Skelton | |
Ms. Erin Leist grew up as a faculty kid at a boarding school in Massachusetts. After attending St. Mark's School, she graduated from Middlebury College with a major in Psychology and minors in Education and English. Ms. Leist taught Humanities at Culver Academies in Indiana before returning to New England and teaching Writing and Psychology at Forman School in Connecticut. Ms. Leist joined the Hebron community in 2020. She teaches English and coaches soccer and lacrosse. She lives in Halford with Ms. Paulson and their dog, Oscar.
There are no events to display
Alumni Success at the Next Level
We are proud to see our student athletes compete at the collegiate level!