Lacrosse Girls Varsity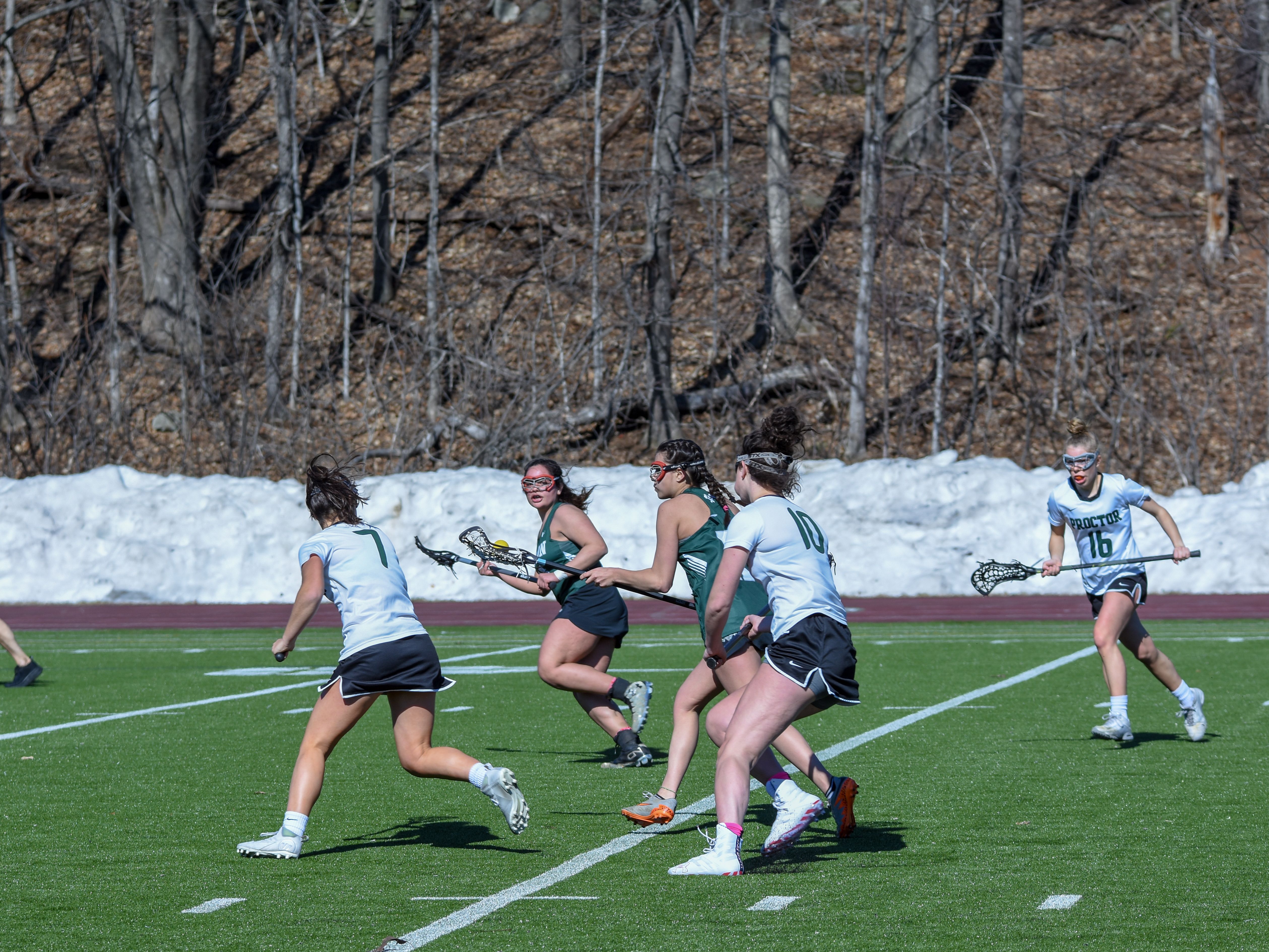 Hebron Academy's girls varsity lacrosse team plays a schedule that includes fellow Maine competitors Kents Hill, Gould, Hyde School and Berwick Academy along with several New Hampshire prep schools. Our team is often a mix of experienced players along with multi-sport athletes who are choosing to try lacrosse for the first time. In the early season the team is fortunate to have ample indoor space for practice in the Williams Athletic Center, and the addition of our new turf field in Fall 2018 means that the team can be outdoors for practice much earlier in the season.
The team focuses on fitness, skills development and teamwork, and our once weekly session with the Central Maine Conditioning Clinic focuses on knee strength and stability, balance, core work, and good stretching techniques. The team has won three MAISAD titles in the past five years, and several of the players on the team have gone to play in college in recent years.