Soccer Boys Varsity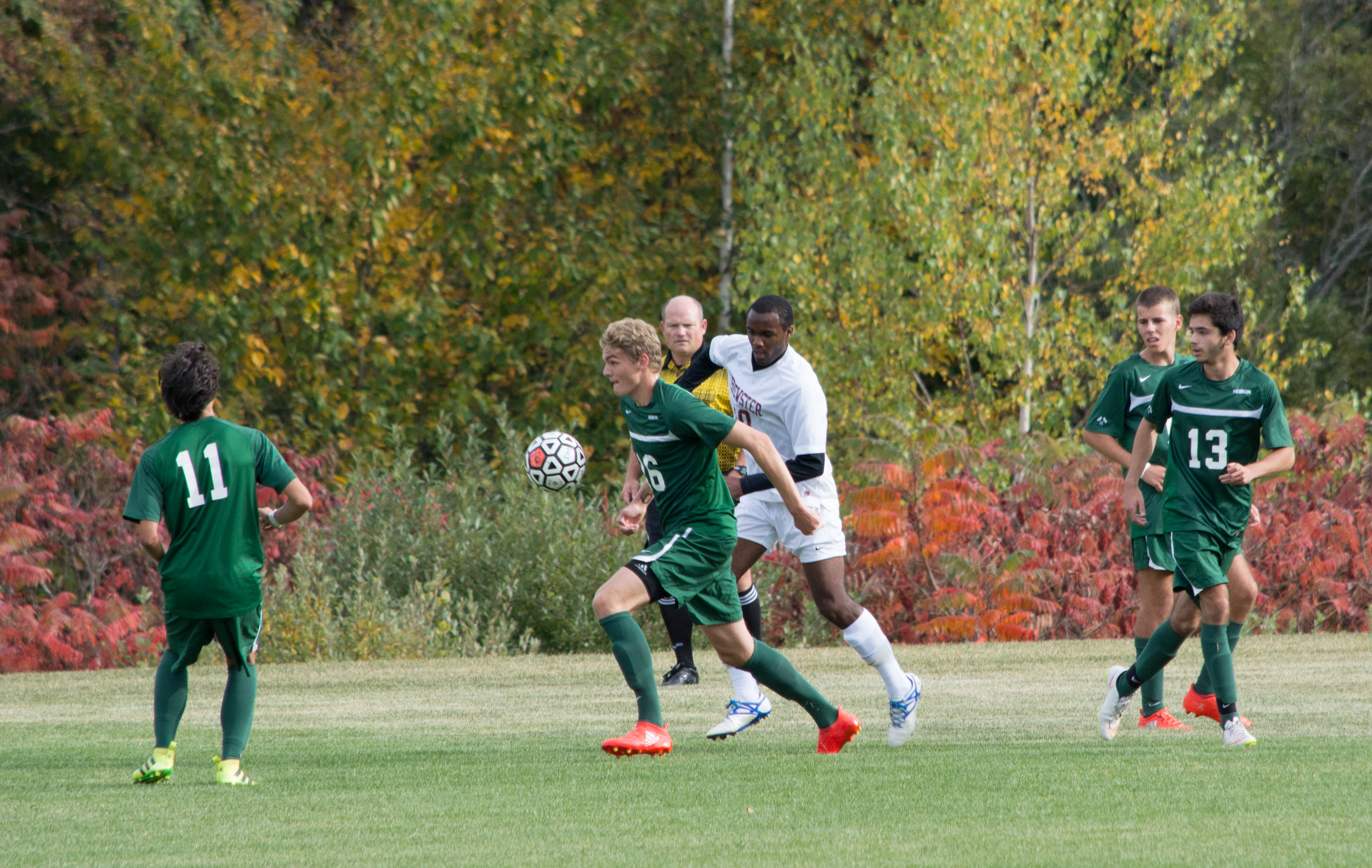 The Hebron boys varsity soccer team competes in the Maine Association of Independent Schools Athletic Director's Conference, a division of the New England Preparatory Schools Athletic Council. The ideals of character, citizenship, and diversity are the cornerstones of the program's philosophy. Hebron team strives to compete at the highest level of prep school soccer while maintaining a focus on goals of sportsmanship, camaraderie and an ethical approach to honoring the rules of the game and fair play.
Hebron's tradition of success throughout its program's history is attributed to the school's efforts to open its arms to student-athletes from around the world. Passionate soccer players from all types of backgrounds help to enrich the style of play while keeping current with the demands of what it takes to be a competitive student athlete. In recent years, multiple Hebron soccer players have received their diplomas and moved on to colleges and universities to play at the Division I, II, and III levels. Some of these players have also been awarded regional and national honors for their success on the field and in the classroom.
As a dedicated student athlete who wants to compete for a top Prep School Soccer program, please contact Hebron's Admissions office to begin your application and your journey as a member of one of the top soccer programs in New England.


Championship Details:
2019 - NEPSAC Class C Quarterfinals
2017 - NEPSAC Class C Champions (15-0-3)
2016 - NEPSAC Class C Champions (18-0-0)
2015 - NEPSAC Class C Quarterfinals
2014 - NEPSAC Class C Quarterfinals
2013 - NEPSAC Class C Semi-finals
2012 - NEPSAC Class C Semi-finals
2011 - NEPSAC Class C Quarterfinals