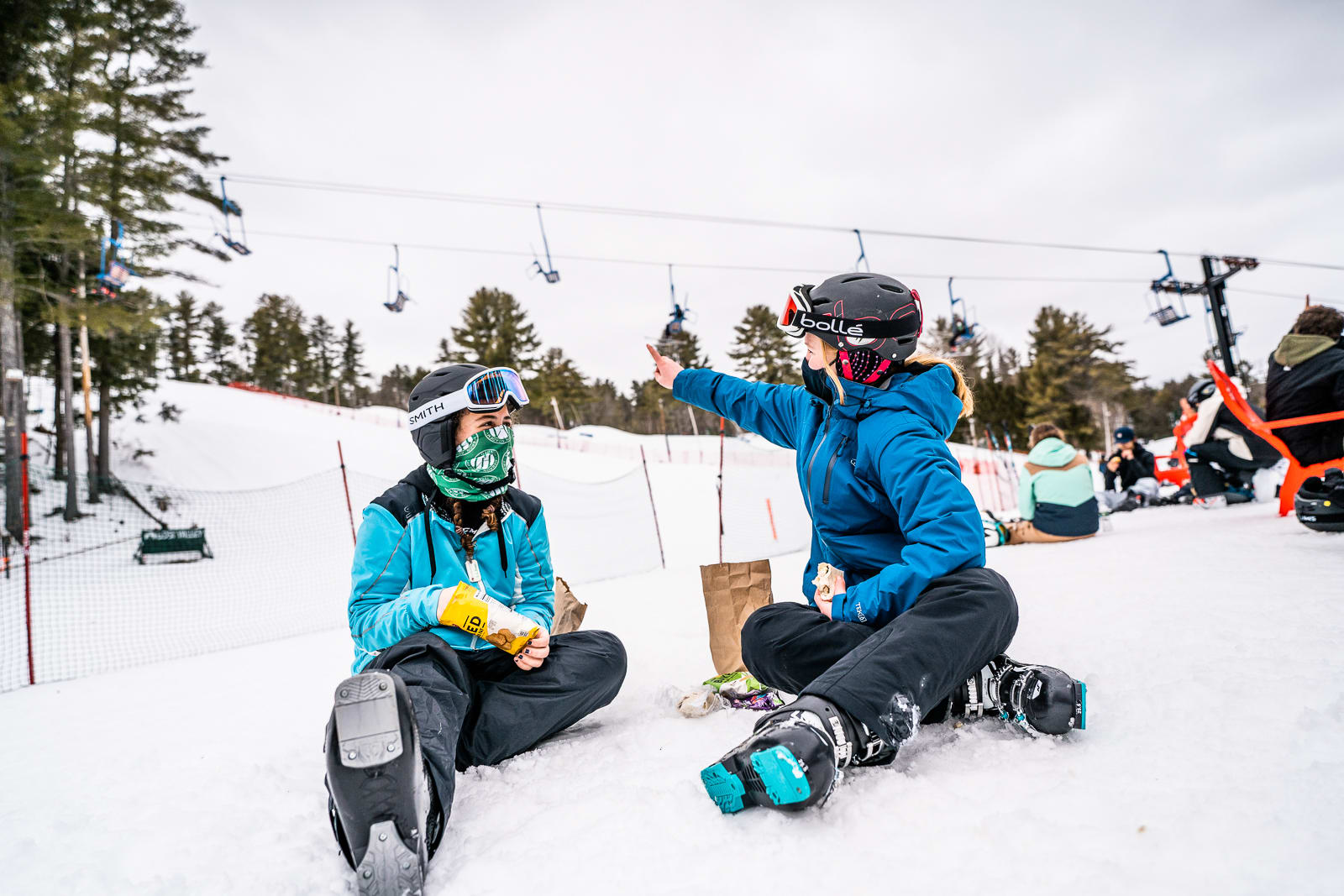 Message from the Head of School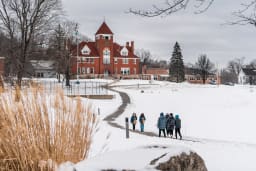 Dear Hebron Community,  In just a few short weeks we will have our modified Spring Break. I want to thank all of the members of the Spring Break Planning Committee, both faculty and students, who came up with so many fun and creative activities for everyone to enjoy. As Ms. Carton dubbed it during her presentation at All School Meeting today, this Spring Break will be the "best staycation ever!" Activities range from on-campus programming and games to off-campus trips with a great deal of variety. We've rented several off-campus facilities -- including a movie theater, a trampoline park, a bowling alley, and a roller rink -- so our students can enjoy these exciting activities within the safety of the Hebron community.  As a reminder, these trips are open to ALL students, so be sure to sign up in advance to get the best chance of being able to attend your top choice.  I continue to be very proud of our students, faculty and staff for all they are doing to keep our community safe. While there is hope on the horizon with the roll out of vaccinations speeding up, many schools and colleges continue to shut down because of outbreaks on their campuses. Therefore, thank you all for your continued support and vigilance as we work to keep our doors open for in person teaching and learning at Hebron!  With that in mind, please be sure to fill out the consent form for our pool surveillance testing which will begin in March. We are fortunate to have the chance to use this system which will allow us to keep doing robust surveillance testing for a fraction of the cost. You can find the form here if you have yet to fill it out.  I look forward to a great weekend on campus with our students as we continue our winter games and take advantage of all that this community and our surrounding area has to offer.  Sincerely,  Dan Marchetti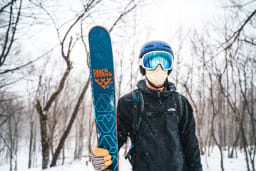 It's hard to believe but with spring break starting March 12th we only have three weeks left of winter sports.  While this winter athletic season looks much different than any in our lifetime, there is still a lot to celebrate.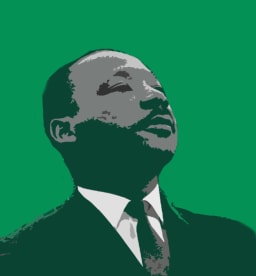 Hebron Academy's Diversity, Equity, and Inclusion Committee has joined with the Respect Team- Social Justice Collaborative to provide programming to honor and celebrate Black achievement during Black History Month in February.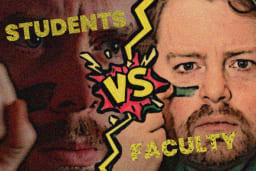 Round 1 of the Lumberjack Night Showdowns went handily to the Students with their dominating performance on the Dodgeball Court. Even Jack the Lumberjack was seen shaking his head in utter disbelief.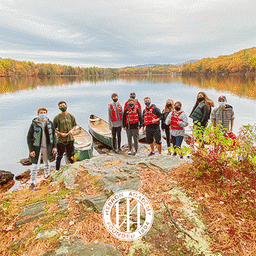 We wish to follow up and remind you that today Re-enrollment offers for school year 2021-2022 are posted in myHebron. Attached are the instructions for logging in and securing your child's spot for next year.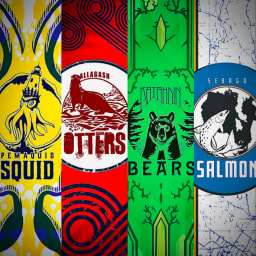 The 2021 Winter Games began on Friday, February 5th and conclude this coming Sunday, February 21st. In addition to being an opportunity for a little friendly competition, Winter Games also marks the time of year when we introduce our NEW House Captains!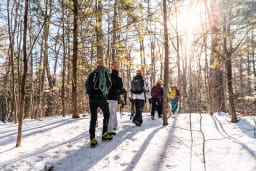 Listen closely. Winters here. The first flakes fall to the ground, soon covering the last of the fallen leaves and the bare trees. Icicles form on limbs and eaves waiting for the brisk winds to knock them down. As the snow falls the children play, building a snowman, sledding, and skating all day... By Kaila Mank '21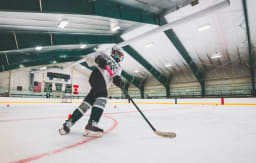 The Green and White game has traditionally been the last phase of tryouts for the varsity program in Hebron hockey's history. This will be a five game series between the White team and the Green team, each composed of boys and girls team members and coaches. Here is to keeping Hebron's hockey tradition alive heading into the centennial celebration next season!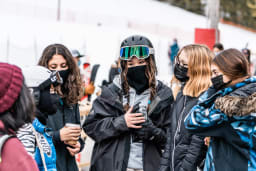 In previous years, Halford Dorm was a place filled with rich traditions passed down over the years. Some of the most famous included international dinners filled with cuisines from around the world, monthly birthday celebrations, and door decorating competitions.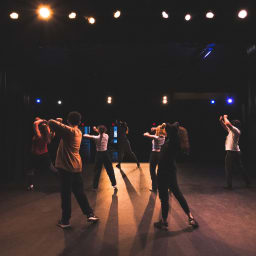 his year, students and faculty are working to create a unique night of entertainment that will be recorded and shared for all to enjoy: Timeless, the Hebron Cabaret. Students and faculty are studying lines, preparing songs, even learning masked choreography.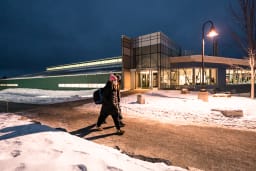 Thanks to everyone who has turned in the consent for Concentric Labs for pool testing.  The deadline is today and it is required for every student who is in person or will be.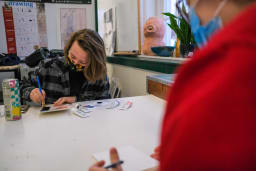 With the spring trimester fast approaching, if any day students, both upper and HAMS, wish to return to in person, a 14 day quarantine and testing is required after being remote.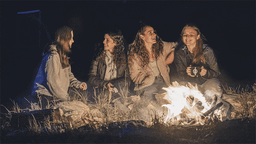 This week, our community at Hebron Academy focused on understanding how our mind and body respond to stress and anxiety.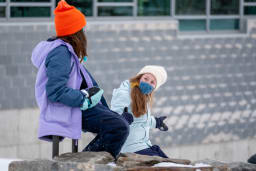 Students have completed week 8 of the winter term. There are 3 weeks left in the winter term which ends on Friday, March 12th. Just a reminder that there are no classes on Friday, 2/26.  We are excited to share a new feature in the Middle School newsletter: This Week at Hams!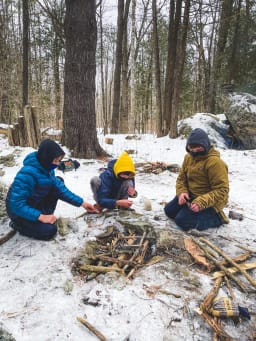 We have three weeks left in the 2021 winter season. We will continue the following activities until the end of the winter term on Friday, March 12th. Learn more about what each sport and the weekly schedule for our Middle School Sports in this section.