Message from the Head of School
One tangible glimmer of hope is that this week we will have had approximately 70 of our boarding students who have gotten their first dose of the Covid-19 Vaccine. We feel very fortunate that the progress with vaccinating our students is moving along so quickly and it is a great sign of things to come for the fall.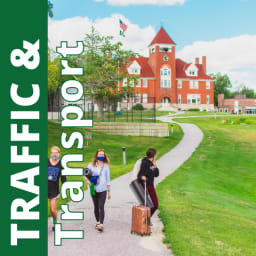 "Following up on our announcement about the updated end-of-year departure date, we are asking parents and students to please fill out the Non-Senior Travel Form and the Senior Travel Form to indicate their student's travel plans for summer break. Please fill out the travel form by Sunday, April 18th to help us effectively space out pick-up times and plan airport transportation.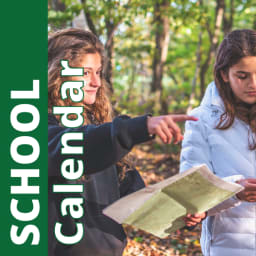 Students have completed the 3rd week of the spring term. Here is the HAMS Spring Term Schedule. Teachers will be writing comments for the first marking period of the spring term and those reports will be available on myhebron on Saturday, April 17. ​​​​​​​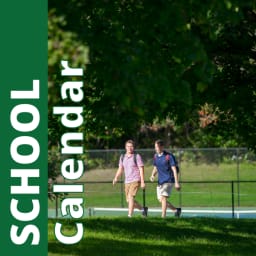 Upcoming Important Dates for Middle School Students.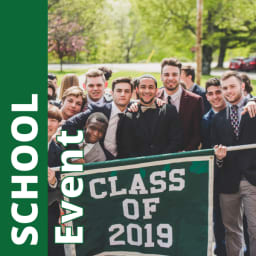 We are really looking forward to celebrating the graduation of our seniors and postgraduate students in the coming weeks. We are even more excited to share that we will be able to welcome parents to campus on May 15th for the commencement ceremony!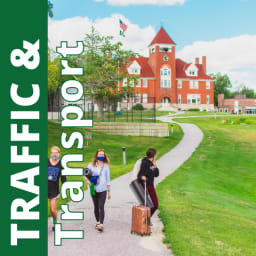 As you likely read in last Friday's Hebron Connected, we recently finalized our plans for the Commencement ceremony for the class of 2021. The graduating seniors' number one priority for that special day is, understandably, the presence of their families. In order to make that a reality, we must ask our junior, sophomore, freshman, and HAMS boarders to depart a day earlier than planned.  ​​​​​​​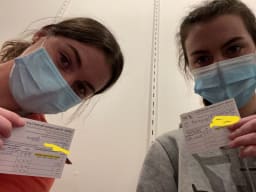 We are thrilled to report that over 70 Hebron students were able to obtain their first dose of the Pfizer vaccine this past week. "Our goal was to get all eligible students aged 16 and older vaccinated before the end of the school year and we are pleased to report that this is likely to be a reality."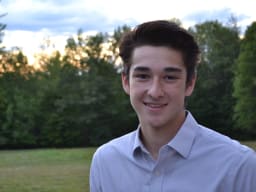 The biggest lesson I have learned is to appreciate the little things that we take for granted every day, whether that be attending classes in-person to being able to play sports. The pandemic has shown us that the world is an unpredictable place, and all we can do is to be grateful for what we have now.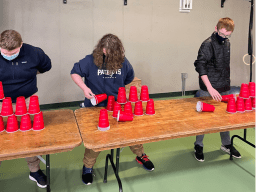 This week, we began holding our weekly morning meetings in person in the athletic center. We started our "8th Grade Reads" this week with Kate, Gavin, and Alberto reading pieces of their choice. We also took some time at the end for some fun games!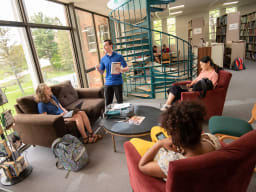 This week, our community at Hebron Academy focused on rebounding from texts, posts, and jokes that cross the line.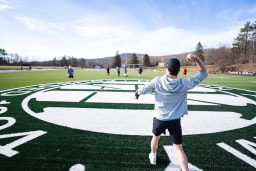 A couple of scheduling updates from the Athletic Office. We happily re-scheduled two games on April, 24th to make time for our students to get their vaccination shots in the afternoon! The updated times are as follows: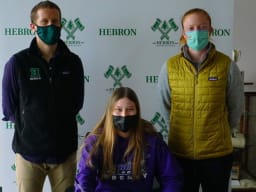 "Paige was an integral part of Hebron Girls ice hockey program. Paige's strong skating, work ethic, and team-first mindset set her apart from others in the league. We will miss her as a leader in the locker room next season. We wish her good luck next year in beginning her college hockey career at Curry College."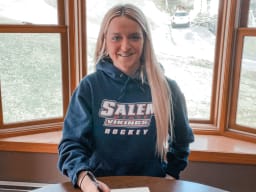 "Tea has been an important part of our Hebron Girls' Hockey Program during her prep school career. Her size shot and defensive play propelled us to win some close games last season. She works hard on and off the ice and will be missed next year. We wish her all the best as she starts her college hockey career."