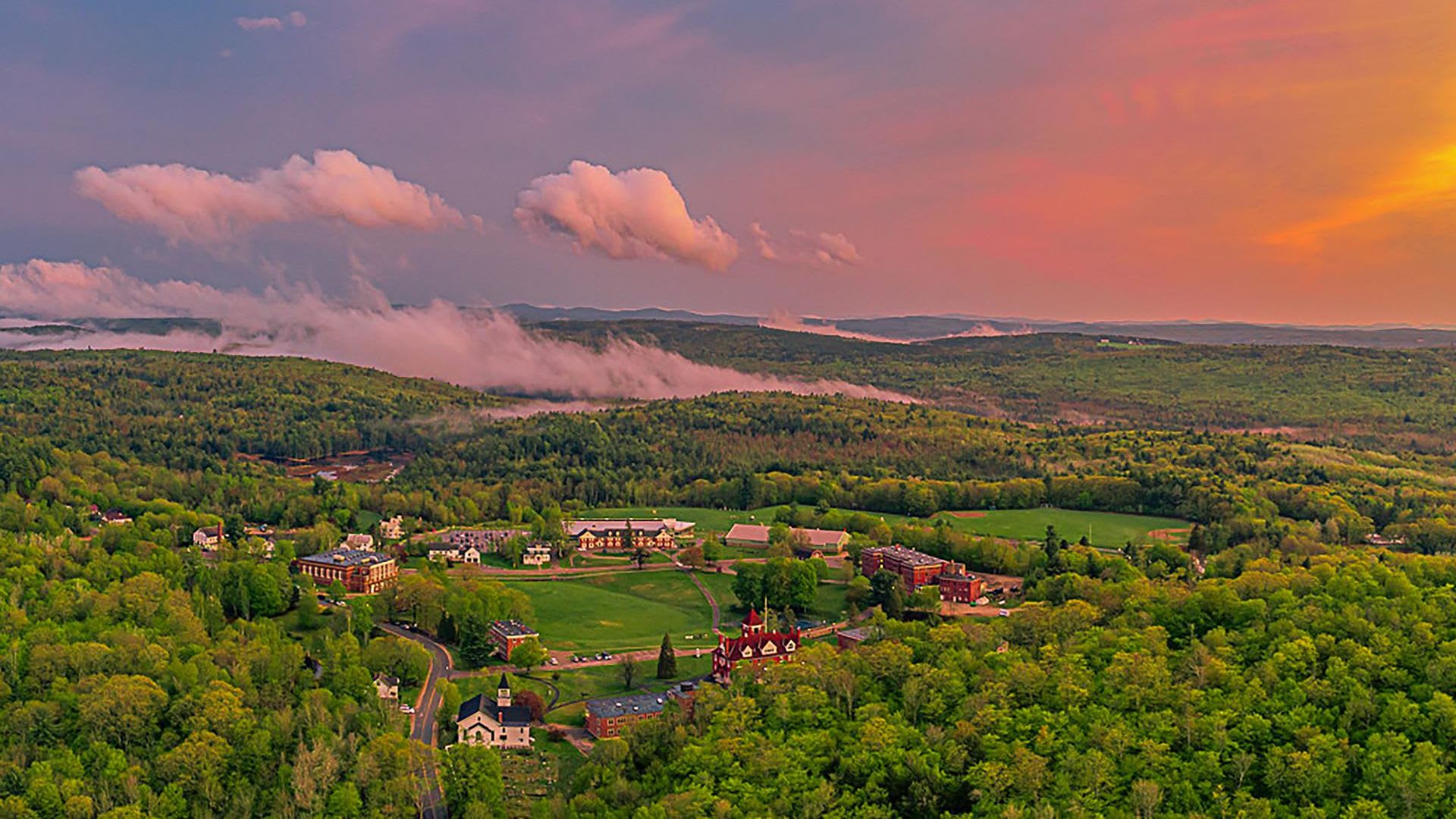 Message from the Head of School
The Hebron Community is strong and our students do an excellent job of working hard to stay connected here and to offer support and help for others. Two examples of this were evident today in our All School Meeting when we celebrated the student group that regularly meets on the weekends to clean up our campus. This group of caring students takes time out of their day in service to the community to do a small act to improve this place we all care about so much. The second is the RoundSquare Food Drive where students are encouraged to offer small donations to make a big difference to those in our extended community who are food insecure. There are countless other clothing drives and service opportunities that happen regularly here because our students care about our community and the world around us and want to make a difference. Thank you to all of you for supporting these important initiatives.  We are very excited to be able to begin offering opportunities for students age 16 and older to begin to get their Covid-19 vaccinations. This is breaking news and the dates of availability have moved up significantly. Please review the detailed information provided by Mrs. Traub in the newsletter to see if this applies to you. Thank you to the many families who have already given consent for this. Getting our students vaccinated is a key step to ensuring that next year is as smooth and normal as possible so these early steps are a wonderful sign and we so appreciate your attention to this important matter.  Spring Term is well underway and sports are in their second week. This term is moving too fast and Commencement is right around the corner. As always, I encourage all of our students to make the most of this short time left on campus so they can be proud of their accomplishments at the close of this unique and historic year.  With great thanks, Dan Marchetti Head of School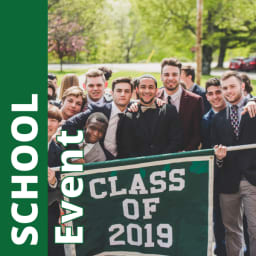 We are really looking forward to celebrating the graduation of our seniors and postgraduate students in the coming weeks. We are even more excited to share that we will be able to welcome parents to campus on May 15th for the commencement ceremony!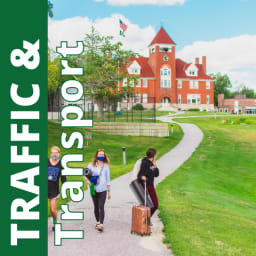 As you likely read in last Friday's Hebron Connected, we recently finalized our plans for the Commencement ceremony for the class of 2021. The graduating seniors' number one priority for that special day is, understandably, the presence of their families. In order to make that a reality, we must ask our junior, sophomore, freshman, and HAMS boarders to depart a day earlier than planned.  ​​​​​​​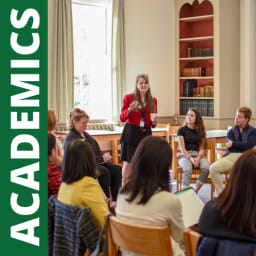 The 7th grade Latin students came to class this week bearing the fruits of their labors, a Roman domus. The design of these homes can still be seen in new residences throughout the Mediterranean - it is a design that works! The students used architectural sources for their buildings.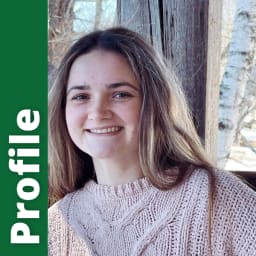 "Coming to Hebron Academy has really brought me out of my shell and made me feel more confident in myself, I have made so many memories here that will last a lifetime."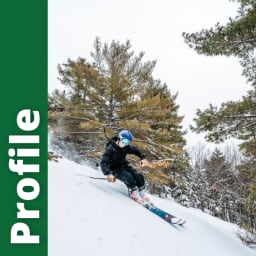 Brody is a Senior who has been at Hebron Academy for the last 13 years.  He is still deciding about where he will be going next year.  The choices are between: Colorado School of Mines, Maine Maritime, and Purdue University.  Learn a little more about Brody below: ​​​​​​​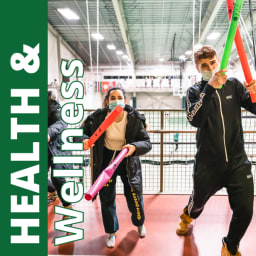 Hebron has successfully been weathering the storm that is the global pandemic by staying up to speed with latest recommendations to mitigate the deterioration of youth mental health that is attributed to increased stress and social isolation from COVID and public health protocols.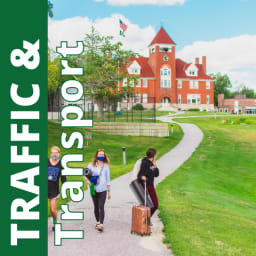 "Following up on our announcement about the updated end-of-year departure date, we are asking parents and students to please fill out the Non-Senior Travel Form and the Senior Travel Form to indicate their student's travel plans for summer break. Please fill out the travel form by Sunday, April 18th to help us effectively space out pick-up times and plan airport transportation.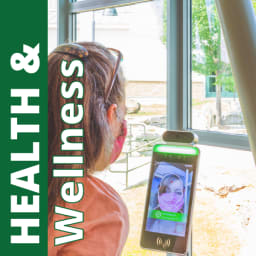 As an update to yesterday's email -  the date for vaccines to open up for ages 16 years and older is now April 7.     The cut-off date for signing up will be April 5  so that I can work with area clinics to schedule students.  If your student is age 16 & 17, watch for an email with a consent form. You will need to return it ASAP.  I cannot take a student without signed consent and there may not be a second chance.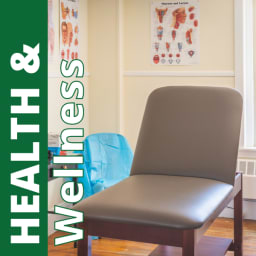 The Health Service team will be testing the following HAMS cohorts: Tuesday, April 6: -All 6th Graders -Day Students in Cohort 10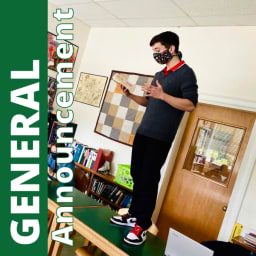 Important dates for all HAMS students for the upcoming week, including picture day, and half-day of classes.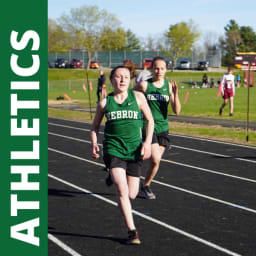 We are excited to offer a variety of afterschool sports and activities for HAMS students in the spring term. Students can choose from the following activities: track and field, boys' and girls' lacrosse, baseball, softball, and dance. HAMS students have been sent a form to fill out if they would like to participate in one of these activities.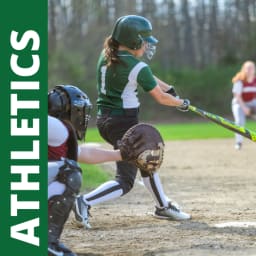 We are thrilled to report we have an interscholastic competition scheduled for boys and girls tennis, track and field, softball, and baseball! We've collaborated with our MAISAD school partners, all of whom take part in similar health and safety protocols in their respective communities, and feel confident in our collective ability to safely engage in the aforementioned sports this spring.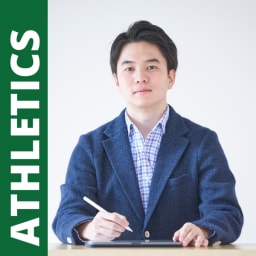 Koki Matsuwaki '21 signing his commitment letter to play soccer at Lasell University this fall. Koki has been a Lumberjack for all 4-years of high school and has made a tremendous impact on our community.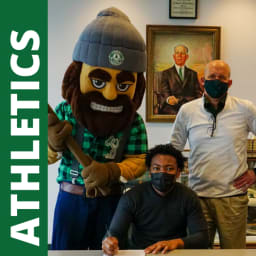 "Creven has been an integral member of the Hebron Men's Soccer Team. Finding a place in one of the most successful programs in New England when he first arrived, Creven's athletic prowess, defending strength, and tactical awareness was among the best that have come through the program in my tenure.